Visual SQL Wizard
The Visual SQL Wizard provides the most fast, easy to use, self-service way to generate SQL recipes that load and process data. SQL recipe solutions that solve common business problems:
360-degree views
Retention & engagement activities
Renewal business processing
Product usage trends
Forecasting accuracy
New business acquisition activities
Admission & enrollment activities
Employee productivity
Communication & notifications
Example Wizard SCENARIOs
General Data Loaders
Local CSV & Flat File(s) and Salesforce
SFTP and Salesforce
Student Information Systems (SIS)
Banner by Ellucian and Salesforce
Colleague by Ellucian and Salesforce
Ellucian Ethos and Salesforce
Oracle PeopleSoft Campus Solutions and Salesforce
The Visual SQL Wizard for accessing on-premise databases (Oracle, Rocket Unidata, etc.) utilizes the Lingk Adapter to connect with the Lingk Platform.
Learning Management Systems (LMS)
Blackboard and Salesforce
Canvas and Salesforce
Moodle / Totara and Salesforce
Moodle / Totara and Colleague by Ellucian
VISUAL SQL Wizard available in White Labeled AND Embedded Editions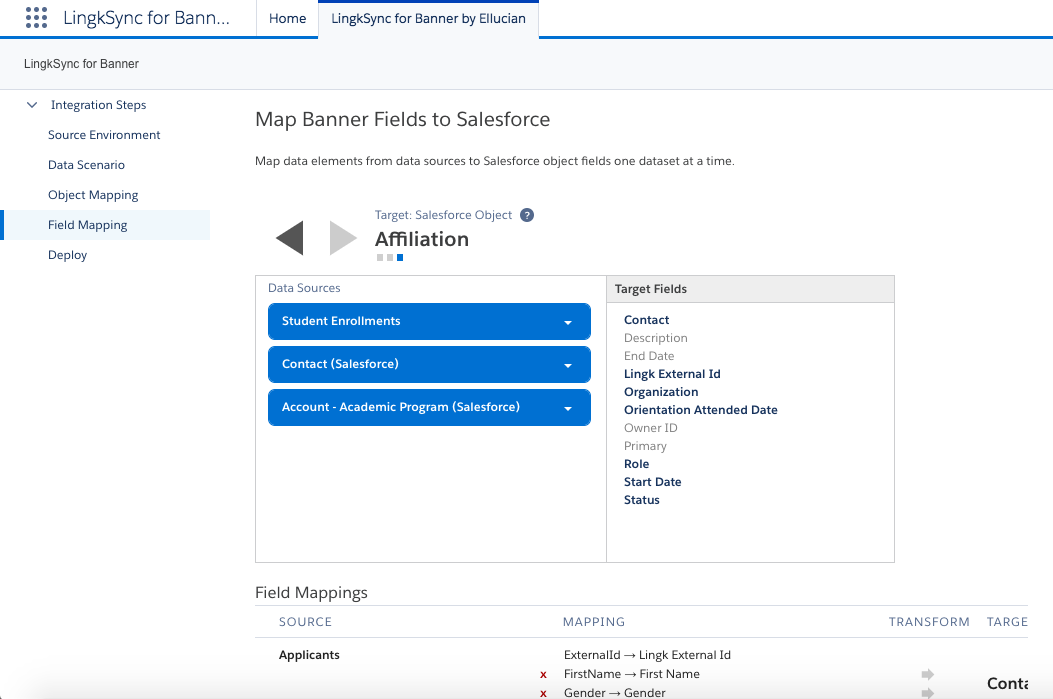 Contact our data experts to learn More